Visual Tour of the Prank Zone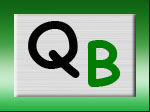 Get Ready for the Novelty Mystery Tour
Roll up to make a reservation, roll up for the novelty tour. The magical novelty tour is waiting to take you away. Waiting to take you away.
You know you want to go prank and novelty shopping with April Fool's Day just around the corner. But who wants to deal with the hassle of clicking on all those links online to see what is available? Wouldn't it be better if you could sit right back and have the products be brought right to you? You bet it would! And that's just what we have for you here today.
The Novelty Mystery Tour
Just click
here
and sit back and enjoy the prank and novelty show.
-----------------------------------------------
Thanks,
QualityBargainz, LLC